KLASK Spare Part Set 2.0
$9.99
Description
Lost Your Ball? It seems like you've been KLASKing hard, don't let a missing part stop you!

The Official KLASK Spare Part Set includes: 

5 Small White Magnets (Biscuits). New version with rounded corners. 

3 Yellow Balls

1 Black Striker Magnet

6 PTFE Stickers 
How To Play
Using the magnetic handles to steer their striker, players hit the orange ball around the field. Players are free to move continuously all over the field and there is no taking turns. The aim is to score points by shooting the orange ball into the opponent's 'goal'. But be careful not to lose control of...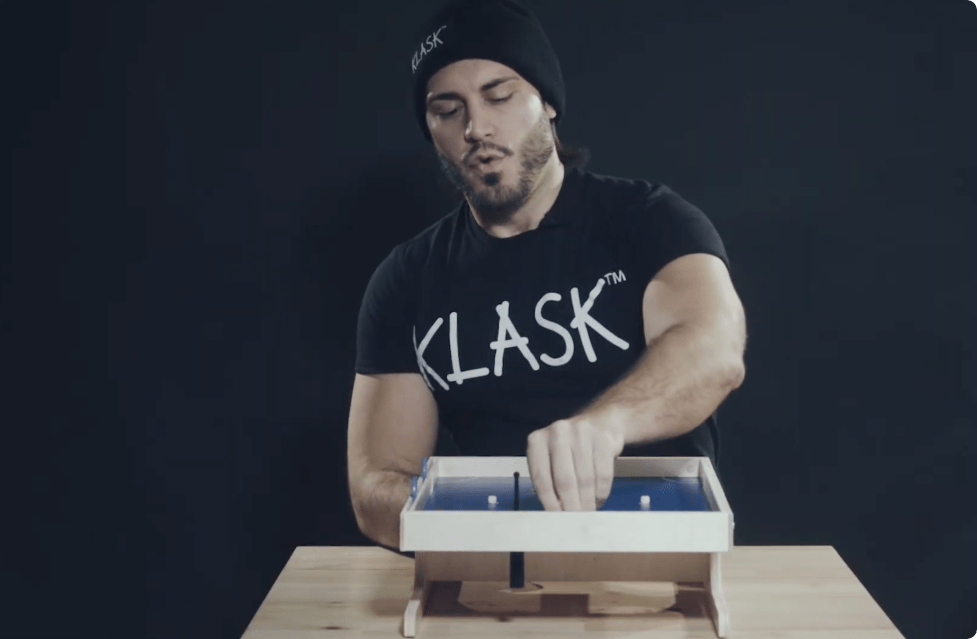 Spiel des Jahres
Recommendation
Spiel Des Jahres Germany
2017
TOTY
Innovative Toy of the Year
Nominee, TOTY
2018
The Dice Tower
Seal of Excellence
The Dice Tower Seal
2015
Major Fun
The Major Fun Award
2015
Guldbrikken
Jury's Special Award
Danish Game of the Year
2014
Arets Spel
Family Game of the Year
Swedish Game of the Year
2015
Brettspillguiden
Jury's Special Award
Norwegian Game of the Year
2015
Vuoden Peli
Party Game of the Year finalist
Finnish Game of the Year
2016
As Seen In...
"Klask is better than air hockey (and it fits on your kitchen table)"
"It is FIERCELY addictive and possibly even more fun when tipsy."
"This game is incredibly addictive and you'll definitely find yourself playing enough to make it a great investment."
"Overall, the game is light on mechanics and rules, innovative in its construction, and frequently loud during play!"
"The Danish National Sport!"