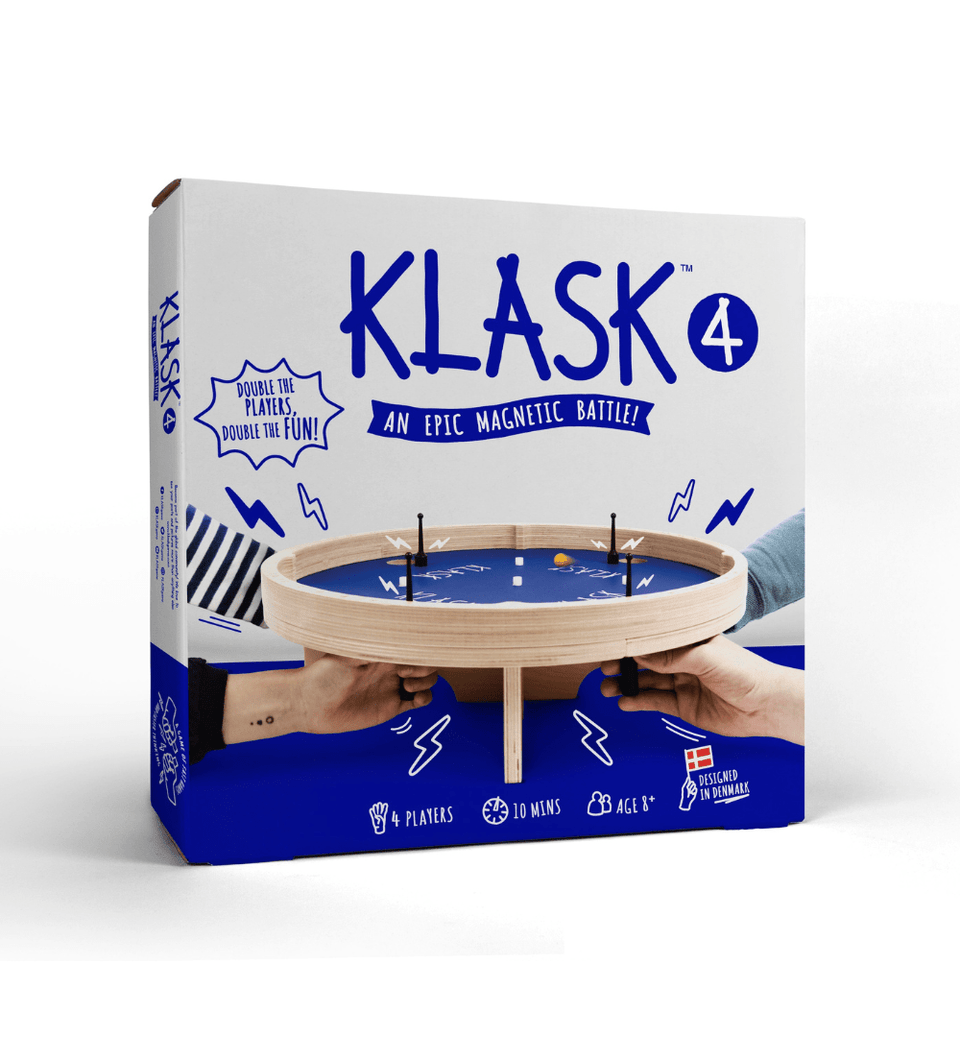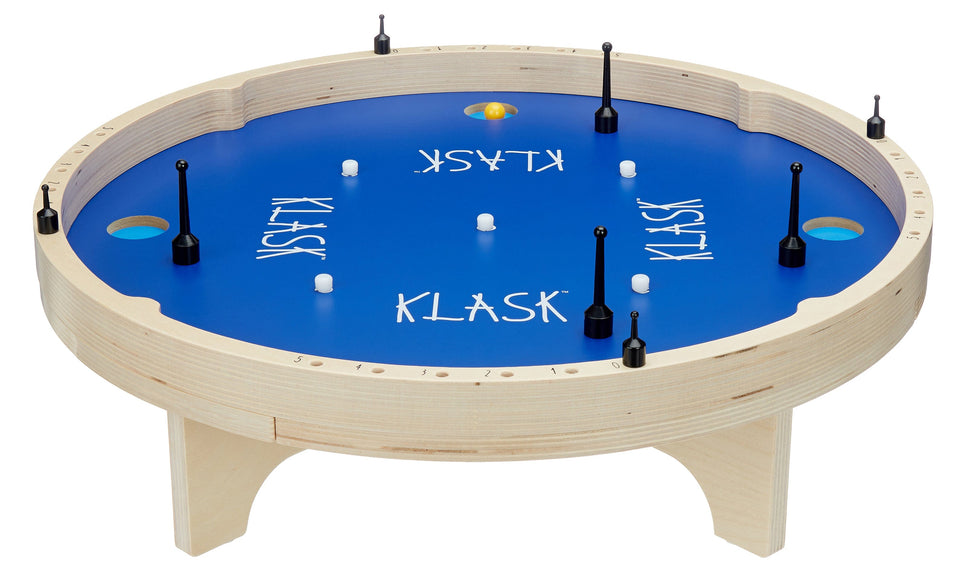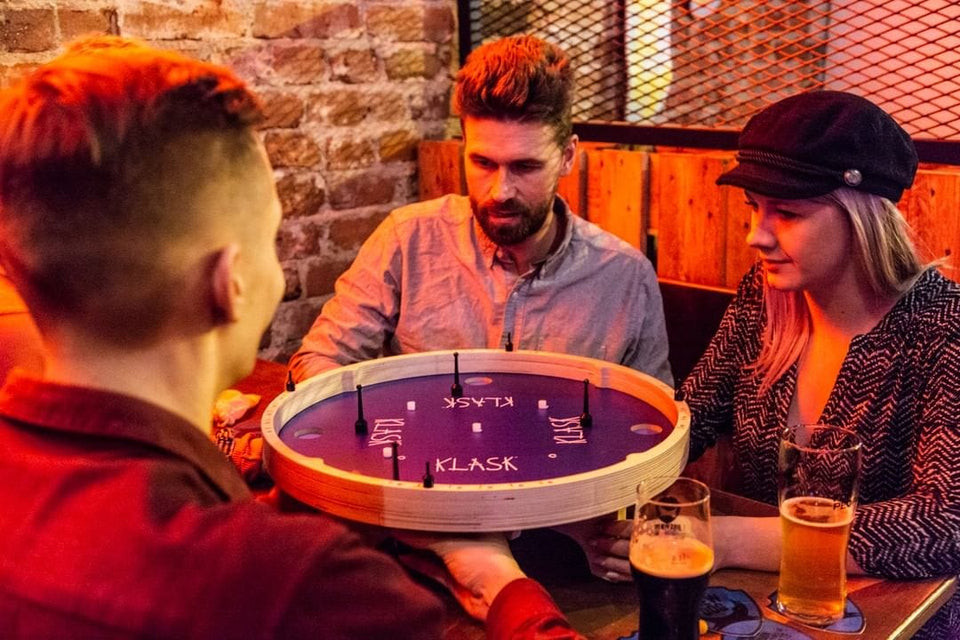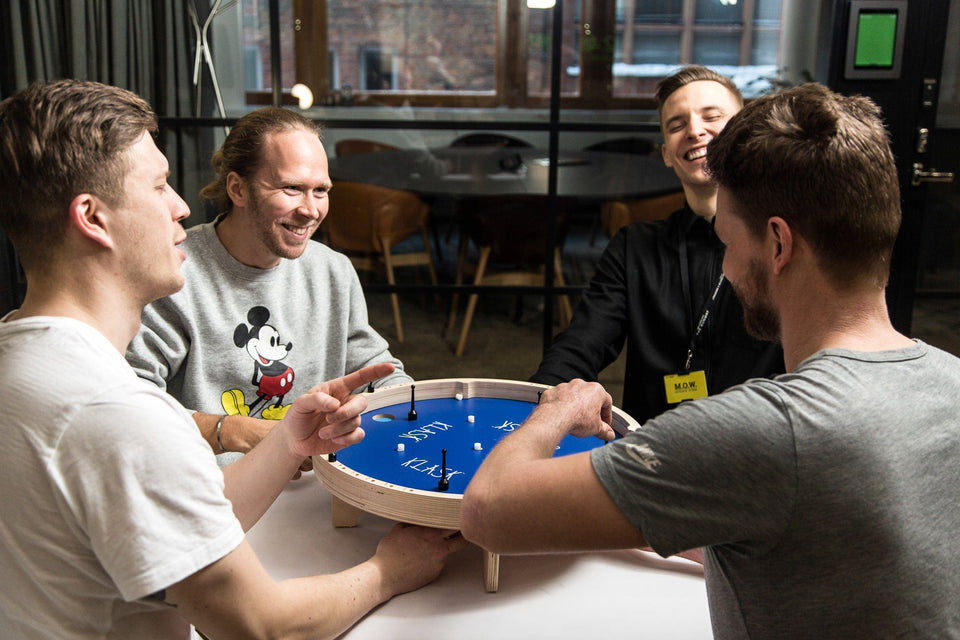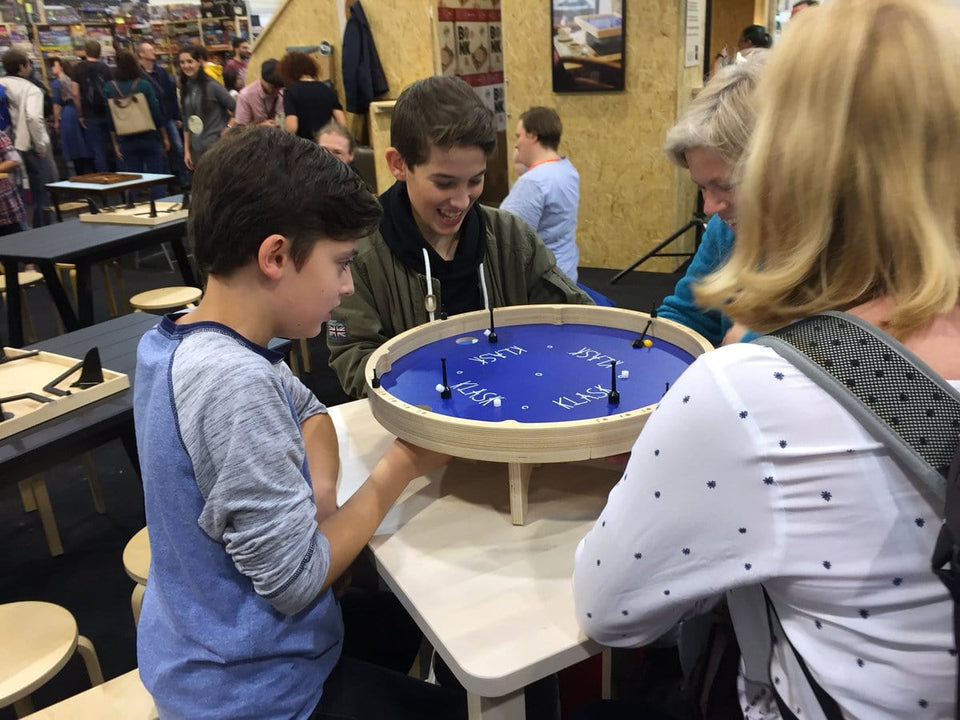 The #1 party game
Klask is the lovechild of table tootball and air hockey
Play Anywhere
From kitchen table playoffs with family, saunas, hot tubs and many bars, we've played everywhere. Where will you take yours?
900,000+ PLAYERS
Created by a Danish carpenter, Mikkel Bertelsen, Klask has grown from garage project to cult classic in just 7 years.
NEED SPARE PARTS WITH YOUR ORDER?
KLASK Spare Part Set 2.0
$9.99
How To Play
1

Use the magic of magnets to strike the ball into your opponent's goal

2

Avoid magnetic obstacles if you can or stick them on your opponent to score points

3

Keep control of your striker and whatever you do, stay out of your hole!

Watch the video and learn how to play in just 60 seconds!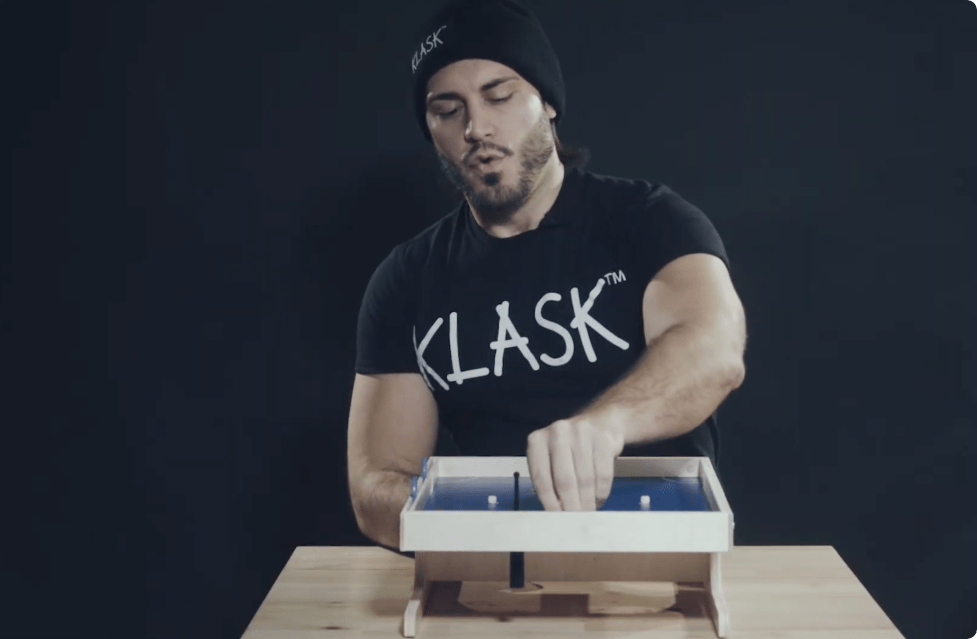 Spiel des Jahres
Recommendation
Spiel Des Jahres Germany
2017
TOTY
Innovative Toy of the Year
Nominee, TOTY
2018
Guldbrikken
Jury's Special Award
Danish Game of the Year
2014
Årets Spel
Family Game of the Year
Swedish Game of the Year
2015
"
Klask is better than air hockey (and it fits on your kitchen table)
"
It is FIERCELY addictive and possibly even more fun when tipsy.
"
This game is incredibly addictive and you'll definitely find yourself playing enough to make it a great investment.
"
Overall, the game is light on mechanics and rules, innovative in its construction, and frequently loud during play!
"
The Danish National Sport!