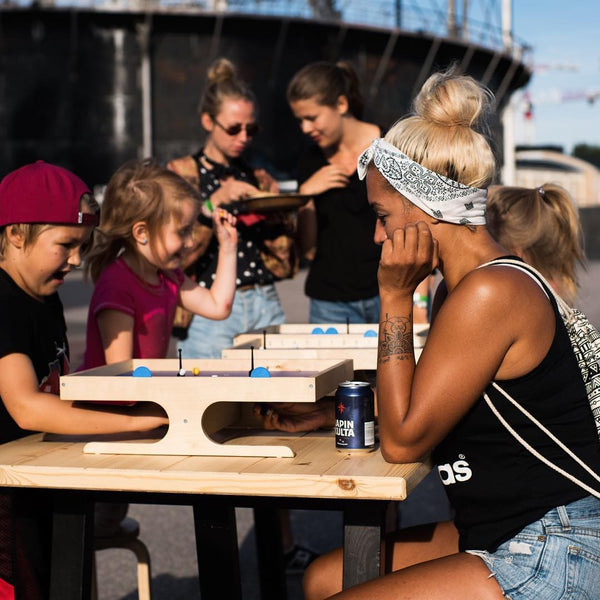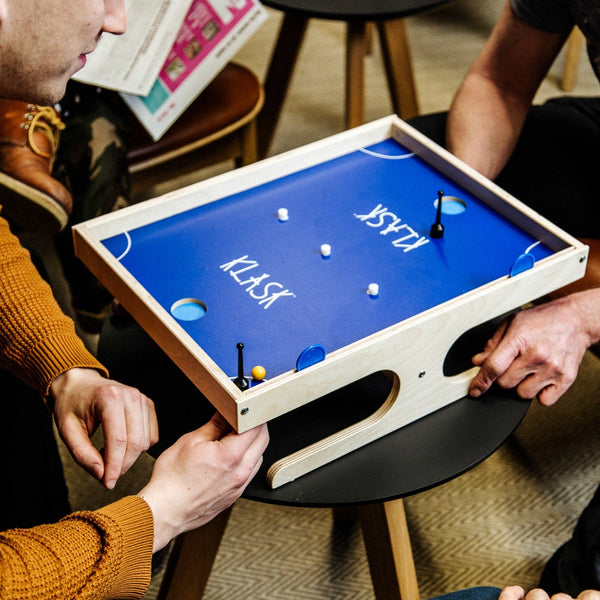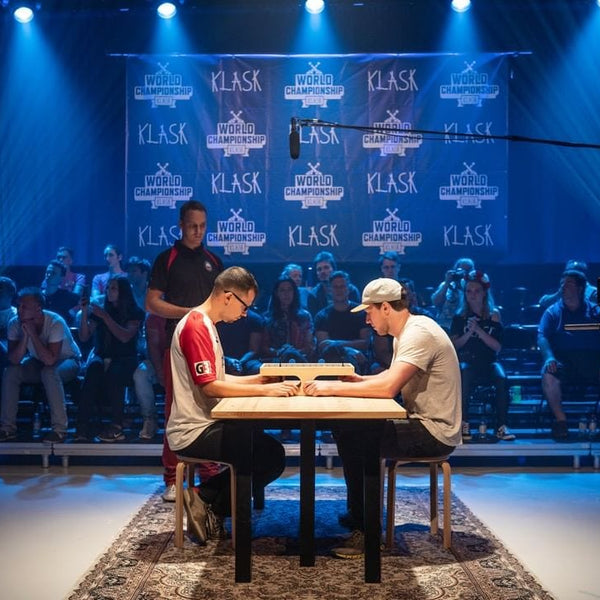 Description
The #1 Party Game from Denmark! Like the lovechild of Table Football and Air Hockey, KLASK is a highly competitive and thoroughly enjoyable table-top dexterity game, which just happens to be magnetic! 
Perfect for any occasion! The tabletop game of fast hands and even faster thinking has gained a worldwide following – from kitchen table playoffs with family to late-night rivalries between friends this game is always a hit! We've played in saunas, hot tubs and many bars, where will you take yours?
From a small workshop to a global phenomenon! Created by a Danish carpenter, Mikkel Bertelsen, Klask has grown from garage project to cult classic in just 7 years boasting an international community as well as several tabletop gaming awards including a recommendation from the prestigious Spiel des Jahres.

Join 900.000+ Happy Customers!

10 Minutes

2 Players

Age 8+
How To Play
Using the magnetic handles to steer their striker, players hit the orange ball around the field. Players are free to move continuously all over the field and there is no taking turns. The aim is to score points by shooting the orange ball into the opponent's 'goal'. But be careful not to lose control of...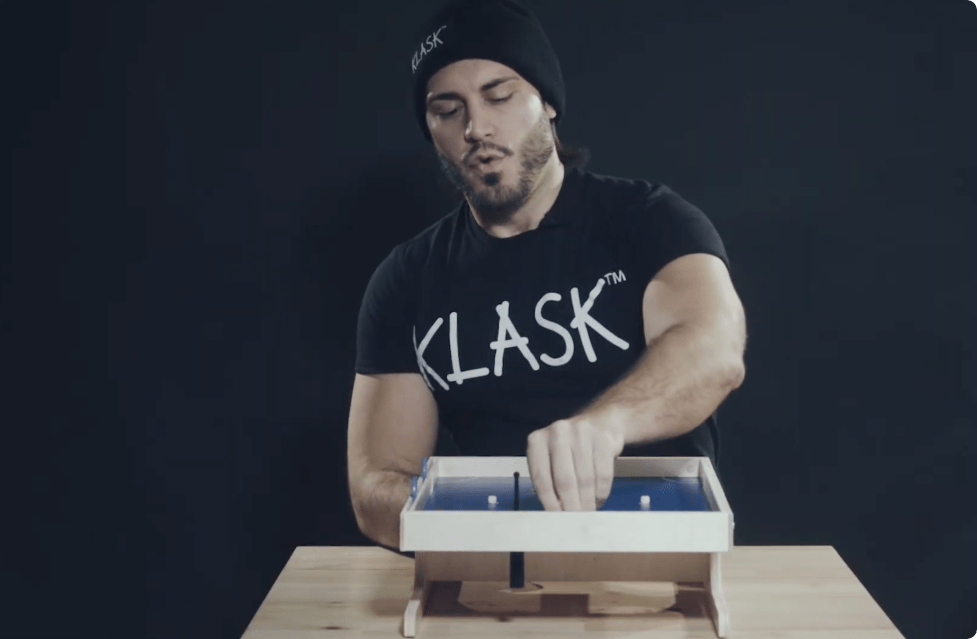 Spiel des Jahres
Recommendation
Spiel Des Jahres Germany
2017
TOTY
Innovative Toy of the Year
Nominee, TOTY
2018
The Dice Tower
Seal of Excellence
The Dice Tower Seal
2015
Major Fun
The Major Fun Award
2015
Guldbrikken
Jury's Special Award
Danish Game of the Year
2014
Arets Spel
Family Game of the Year
Swedish Game of the Year
2015
Brettspillguiden
Jury's Special Award
Norwegian Game of the Year
2015
Vuoden Peli
Party Game of the Year finalist
Finnish Game of the Year
2016
As Seen In...
"Klask is better than air hockey (and it fits on your kitchen table)"
"It is FIERCELY addictive and possibly even more fun when tipsy."
"This game is incredibly addictive and you'll definitely find yourself playing enough to make it a great investment."
"Overall, the game is light on mechanics and rules, innovative in its construction, and frequently loud during play!"
"The Danish National Sport!"